Special order products
Hand carts
Click the image to see the enlarged image.
6 Special-purpose products.
SISIKU 's hand truck and carts are used for various purposes in various fields. You can print out specification form for custom-designed hand truck and cart below. Fill out fields and send via fax or mail to our sales branch. After we received, we'll contact you as soon as possible.

Please feel to contact us
Sales Branch 4th., MARUSHO-Bldg., 1-16-15 Nagadohe, Kanazawa, Ishikawa-pref. 920-0867 Japan
TEL :(81)76-221-0449 FAX :(81)076-223-0449 E-mail:info@sisiku.com

空港向け発券機運搬台車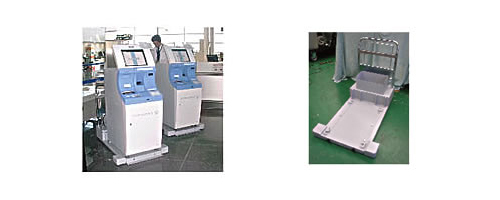 ×